Oil Filters Revealed

Overview
[ Manufacturers | Applications | Disassembly and Measurements | SAE Tests | Mopar Conversion Table | A Warning | Links ]
[ Opinions and Recommendations | Update History | Frequently Asked Questions ]
UPDATE: Almost 9 years have passed since this project started. I have finally made some additions and in the process reorganized this article to make the information easier to find. The biggest change was to move the filter-specific information to a separate page and show the breakdown of the current U.S. filter manufacturers on this page. I also dated the information as best I could. My apologies and thanks go to those that sent filters to me all those years ago. It has taken a lot longer than I ever thought it would, but the information is finally posted.
Description
One weekend in early February of 1999, I set out to every auto parts store in my area and bought every brand of oil filter I could find. The reference filter that I chose is a common filter used on many Chrysler/Ford engines, which also fits various Jeep, Mazda, and Toyota applications. The reason is that this is a popular filter used in many applications, it is large so that it will unveil any fake miniature internal components, and it works with the Chrysler 2.2L and 2.5L engines. Design-wise it is fully compatible with the 2.2L/2.5L oil systems and is an excellent replacement for the tiny "teacup" filter that was originally designed for these engines. I was able to find over 30 different filters spanning several brand names. Several smaller studies were done on a few other filter types as well. Please don't ask for a study for your application, as I can't afford the time or money (mostly the time) to take requests. Sorry!
Manufacturers
It quickly became obvious that there are only a few actual filter manufacturers selling filters in the USA and the branding is often a ploy to charge more for "premium" brands. In some cases the manufacturers do seem to be making the filters to different specifications between brands, but in other cases there was no apparent difference at all. For generic, in-house brands, there is a trend to randomly switch manufacturers over time.
Although all filters have to undergo SAE tests to make it to the market, there is no control over how low the bar is set by a vehicle manufacturer. There is also the issue of quality control. Thousands of filters are manufactured at a time and even this small sample size revealed defects. For something that only costs a few dollars, one is left to wonder how much effort is put into quality control and consistency (watch episode 41 of "How It's Made"). Since premium brands are made at the same plants as cheap brands, is any more effort is spent on quality control on a filter that costs 2-5 times as much? If the internals are the same (with the possible exception of the filter media), what are you paying for?
The table below lists the filters grouped by their manufacturers. Click on the manufacturer to be taken to the relevant section of the main article. Also shown is the exploded view of an example of each manufacturer as well as an image of the backplate for in-store identification. Click the backplate image for a more detailed view.
Manufacturer
Vintage
Backplate
Exploded View
Brands
AC Delco
1999
AC Delco Duraguard (now made by Champion Labs)
Baldwin/Hastings
1999-2008
Baldwin, Hastings
Champion Labs
1999
Bosch, Car and Driver, Champ, Deutsch
2008 Ecore
AC Delco, Car and Driver, Champ, Deutsch, STP
1999-2008 Performance
K&N, Mobil 1
Dana/WIX
1999-2008
Carquest, NAPA, WIX
Donaldson
1999-2000
Donaldson, Hard Driver (discontinued)
Honeywell
1999-2008
Fram Extra Guard, Fram Tough Guard, Fram Double Guard, Fram High Mileage, Pennzoil, Quaker State
Purolator
1999-2008
Bosch, Motorcraft, PowerFlo, ProLine, Purolator Premium Plus, Purolator Pure One, Quaker State
Applications
The descriptions and analyses are grouped by filter application for comparison. The Mopar article actually covers filters for different applications that are also compatible with the 2.2/2.5L engines. This allows selection of the largest filter possible when filter clearance is an issue.
Article
Engine Applications
Example Vehicle Applications
Main Comparison
1958-1974 Chrysler L6 and V8
1957-2001 Ford 5.0L L4, V6 and V8
1963-1965 Jeep L6
1991-2001 Mazda L4 and V6
1967-1996 Toyota L4, L6, V6
1972 Chrysler Imperial 440ci V8
1995 Ford Mustang 5.0L V8
1965 Jeep Wagoneer 3.8L L6
2001 Mazda B4000 Pickup 4.0L V6
1996 Toyota Land Cruiser 4.5L V6
Mopar Choices
1982-2003 Chrysler 1.6/1.7/2.0/2.2/2.4/2.5L L4 and 3.0/3.3/3.9L V6
1991-2007 2.2/2.4/2.5L L4, 2.5/2.7/3.0/3.3/3.5L V6, and 4.7/5.7/6.1L V8
1972-1990 225ci L6 and 318/360/400/440ci V8
1990 Chrysler LeBaron 2.5L L4
2007 Chrysler 300M 4.7L V8
1983 Chrysler Imperial 318ci V8
German Filters
1970-2006 Audi L4, L5, V6, and V8
1982-1994 BMW L6
1971-1975 Lotus L4
1989-1993 Mercedes-Benz L4 and L6
1977-1982 Porsche L4
1974-2008 Volkswagen L4
2006 Audi TT 1.8L L4
1994 BMW 325i 2.5L L6
1975 Lotus Seven 1.6L L4
1993 Mercedes-Benz 190E 2.3L L4
1982 Porsche 924 2.0L L4
2006 Volkswagen Golf 2.0L L4
HP1
Racing
Racing
Toyota
1990-2008 Lexus L6, V6, and V8
1990-2008 Toyota L4, L6, V6, and V8
2008 Lexus GX470 4.7L V8
2006 Toyota Camry 3.0L V6
Disassembly and Measurements
Basically, I cut open each filter on a lathe and took measurements of many of their attributes. Simply cutting them open revealed some very interesting (and disturbing) information.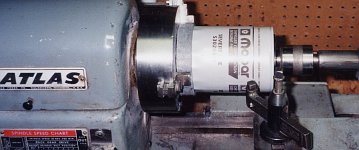 The sections below detail each of the filters I tested. A summary of the measurements I took can be found in a table for each. I noticed that other filter part numbers for the same brand were designed a bit differently. This is probably because of the shape of the can and the requirements for that engine. Here is a description of each table entry:
| | |
| --- | --- |
| Average Retail Price | The average of all the retail prices I found for this filter (to the nearest $0.50) |
| Cartridge Length | The length of the filter cartridge, including end caps |
| Cartridge Outside Diameter | The outside diameter of the filter cartridge element pleats |
| Cartridge Inside Diameter | The inside diameter of the filter cartridge inside support tube |
| Cartridge Pleats | The number of pleats (or folds) in the element while in the cartridge |
| Cartridge End Cap Type | The type of material used to construct the end caps |
| Anti-Drainback Valve Type | The valve design and construction material |
| Bypass Valve Type | The valve design and construction material |
| Element Type | The type of material used to construct the filter element and the seam seal |
| Element Length | The overall length of the element when removed from the cartridge and stretched out |
| Element Width | The width of the stretched-out element |
| Element Surface Area | The calculated surface area of the cartridge using the above two values |
| Shell Thickness | The thickness of the metal used to construct the filter's shell |
| Backplate Thickness | The thickness of the metal used to construct the filter's backplate |
| Gasket Type | The type of material used to construct the backplate sealing gasket (O-ring) |
| Hydrostatic Burst Pressure | Since I cannot test this myself, I have removed this data. |
| SAE J806 Filtration Efficiency | Since I cannot test this myself, I have removed this data. |
| SAE J1858 Filtration Efficiency | Since I cannot test this myself, I have removed this data. |
The construction of the anti-drainback and bypass valves is an important feature. Many are made of nitrile rubber. As long as they have good sealing surfaces, they generally work fine. However, nitrile rubber diaphragms gets stiff in extreme cold and may fail to seal in those conditions. Silicone rubber seals or steel valves are not prone to this. Many bypass valves are spring-loaded steel and work well. Some are spring-loaded plastic and are often not molded well enough to make a decent seal, allowing oil to leak passed them.
Probably the most important value here is the element surface area. This helps determine the amount of filter media that is available to trap particles. Cellulose media (basically paper) can trap fewer particles and can flow less oil per square inch because there are fewer passages through it. Synthetic media has more passages and can trap more particles and flow more oil than cellulose per square inch. For the same type of media, the smaller the area, the sooner the filter will become plugged and will end up bypassing much of the oil instead of filtering it. Some filters use a cellulose/synthetic blend, so a direct comparison is not possible. More pleats in the element does not necessarily mean more surface area (as you will soon see). In fact, too many pleats can end up restricting the flow too much because there is not enough space between them to allow oil to flow. Most of the cheaper filters use a mix that is mostly cellulose and/or cotton. Some of the better filters use synthetics or synthetic blends. There is no way of usefully-identifying the media types by visual inspection.

The shell and backplate thickness are only relevant if your engine's oil system operates at unusually high pressures. Occasionally a seemingly strong filter can still leak due to a failure at the crimp between the can and backplate. If this happens to you, I would send it back to the manufacturer so that they can solve the problem. Even the cheapest filters have to be strong enough for stock oiling systems, or they will fail SAE tests.
I have removed SAE filtration efficiency and all other data that came from the manufacturers, since these are often biased towards that particular manufacturer.
Other measurements and values are debatable and I will allow you to draw your own conclusions from them.
SAE Tests
All filters have to undergo SAE (Society of Automotive Engineers) tests to verify that they meet the vehicle manufacturer's specifications. There are two tests available for automobile engine oil filters. All filters must be tested with the J806 test, but the new J1858 is much more meaningful. Currently the J1858 test is optional. Usually, the high-end filter manufacturers will display these numbers to show off their great filters.
The SAE J806 test uses a single-pass test, checking for contaminant holding capacity, size of contaminant particles trapped, and ability to maintain clean oil. As an amendment of the J806 test, the multi-pass test also looks for filter life in hours, contaminant capacity in grams, and efficiency based on weight. The efficiency of the filter is determined only by weight through gravimetric measurement of the filtered test liquid. Typical numbers for paper filter elements are 85% (single pass) and 80% (multi-pass).
The SAE J1858 test provides both particle counting and gravimetric measurement to measure filter capacity and efficiency. Actual counts of contaminant particles by size are obtained every 10 minutes, both upstream (before the filter) and downstream (after the filter), for evaluation. From this data filtration ratio and efficiency for each contaminant particle size can be determined as well as dust capacity and pressure loss as a function of time. Typical numbers for paper element filters are 40% at 10 microns, 60% at 20 microns, 93% at 30 microns, and 97% at 40 microns.
NOTICE: Since all of the SAE data I have is from the manufacturers, it cannot be trusted to be unbiased. Therefore all SAE data has been removed.
Warning!
These pages are NOT to be taken as gospel. The primary motivation behind this study was to provide information about what oil filter brands are made by which manufacturers. The secondary motivation was to uncover some of the obvious internal construction issues of these manufacturers. This "study" is not a "test". The SAE J806 and J1858 tests were designed to test the filtration capability of these filters, but unfortunately they have several short comings. These include issues such as anti-drain-back valve functionality (valve train noise, etc.), filter element containment capability (how long before it blocks and bypasses--related to surface area), and many testimonials that appear to point in the direction of certain manufacturers. It has been my hope to shed some light in the direction of these issues. While my perhaps unpopular "two eyes and common sense" approach may not be the most scientific, it is the best I could do considering there was little personal return on the investment of time and money I put into it.
The primary shortcoming of this study is the small sampling size. Some brand names use different manufacturers for different applications. Another shortcoming is the lack of testing of the filter element media itself. Unfortunately I have neither the time nor resources to do this.
I invite anyone with the means to take a larger sampling size and conduct a more complete study, which may include private SAE tests. I also invite anyone to repeat a study similar to this one on other model filters. It's really not that difficult. Just cut them open, take measurements and pictures, and be methodical.
With all of that said, please make your own judgments. Use this study only as a source of some information that may give you a better idea about which filter brands to steer clear from. It should be obvious that some manufacturers are not being honest about their product. The next time you buy a filter for your car, buy two and cut one open to see what is inside. My intent was to provide some information and alert you to some little-known issues, not to tell you what to think.
Links
All About Oil Filters by Mark Lawrence. A look at the properties of oil filters.
Motorcycle Oil Filter Comparison by Mark Lawrence. Mark compares some motorcycle oil filters.
Updated 01/25/2008.
Copyright © 1996-2008 Russ W. Knize.